A Surrey Wedding
NORTHBROOK PARK, SURREY / HAMPSHIRE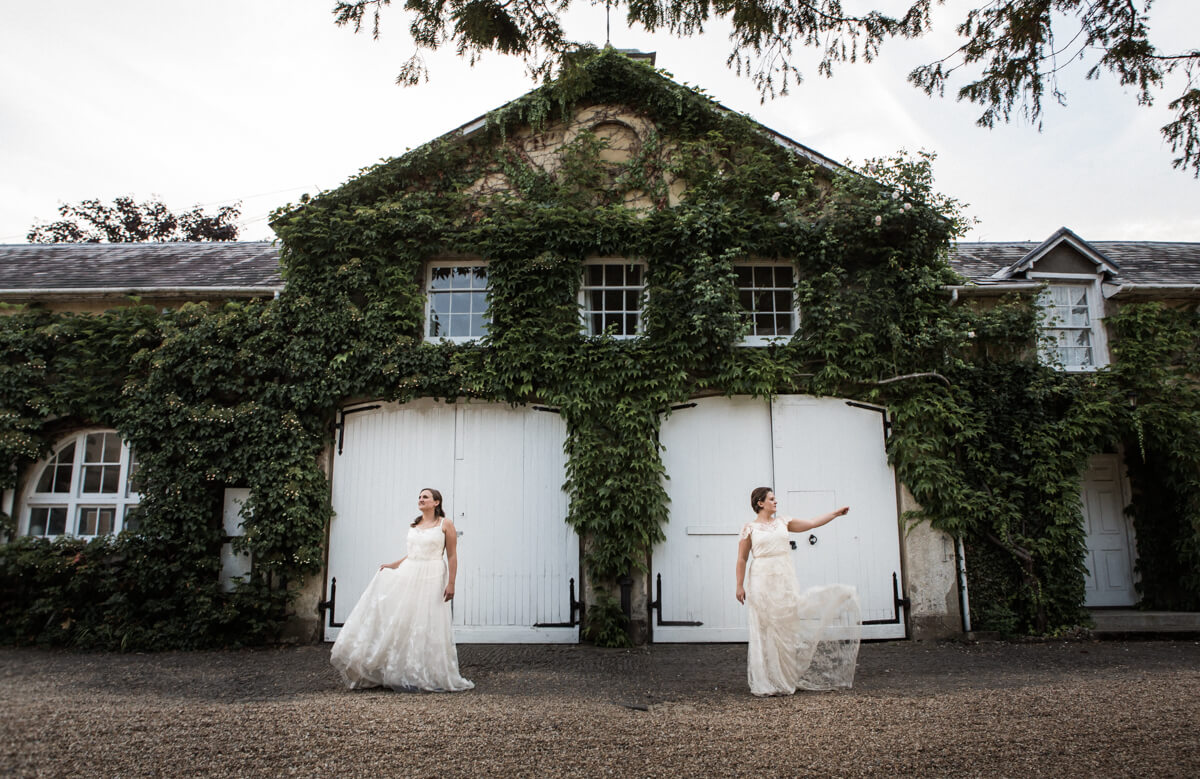 REAL WEDDING: AN LGTBQ WEDDING AT NORTHBROOK PARK, SURREY / HAMPSHIRE
Tracey and Louise approached Caroline Sian Weddings & Events after arranging a venue, caterer and photographer for their Surrey wedding but then grinding to a halt. With busy careers and no real desire to plan the wedding themselves they decided they needed a professional wedding planner to help bring together their dream wedding day.
Here's what Tracey and Louise had to say about the process of working with Caroline Sian Weddings & Events to plan their Surrey wedding:
"We got married in July and of all the decisions we made for our big day, getting Caroline on board was by far the best one! Quite simply, our wedding would not have been a fraction of the success it was if it wasn't for Caroline!

We decided to get Caroline involved a few months before our wedding day when we had hit a wall with planning it ourselves and were beginning to lose the will to live. Caroline got us excited again and was able to work with what we had already organised and took control of all the parts we hadn't! She was practical, logical, realistic and beyond organised! She listened to our (sometimes half-formed) ideas and always understood what we were trying to convey to her and would come up with a number of options for us.

 She was sensitive to any worries that we had, she stuck to our budget (and managed to come in under wherever possible) and she and her assistant Stephanie worked their absolute socks off on our wedding day! She dealt capably not only with suppliers and guests but also with the logistics of two brides not wanting to see each other before heading down the aisle!

She found us a brilliant florist, the venue styling was everything we wanted and our venue looked amazing! She has so many great ideas and a wealth of expertise; we cannot recommend her highly enough! The feedback from our guests was that they had the most wonderful day, everything ran smoothly and to time, the organisation was exceptional and that Caroline herself was brilliant!

Our wedding day was even better than we imagined and we have Caroline to thank for that."
Ceremony Venue
Northbrook Park, Surrey/Hampshire
Reception Venue
Northbrook Park, Surrey/Hampshire
Photographer
Kristida Photography
Date
July, 2018
I'm an award-winning London and Hampshire-based wedding and event planner with more than 17 years of events experience to my name. With a passion for luxurious, stylish weddings and events, I love dreaming up exciting ways to bring ideas to life – from city chic London weddings and idyllic country house venues, to large scale celebrations bringing together guests from around the world. When the out of office is on, you'll usually find me off on an adventure to a far flung destination or recharging with friends over cake and bubbly.