A London Wedding
THE NATURAL HISTORY MUSEUM, LONDON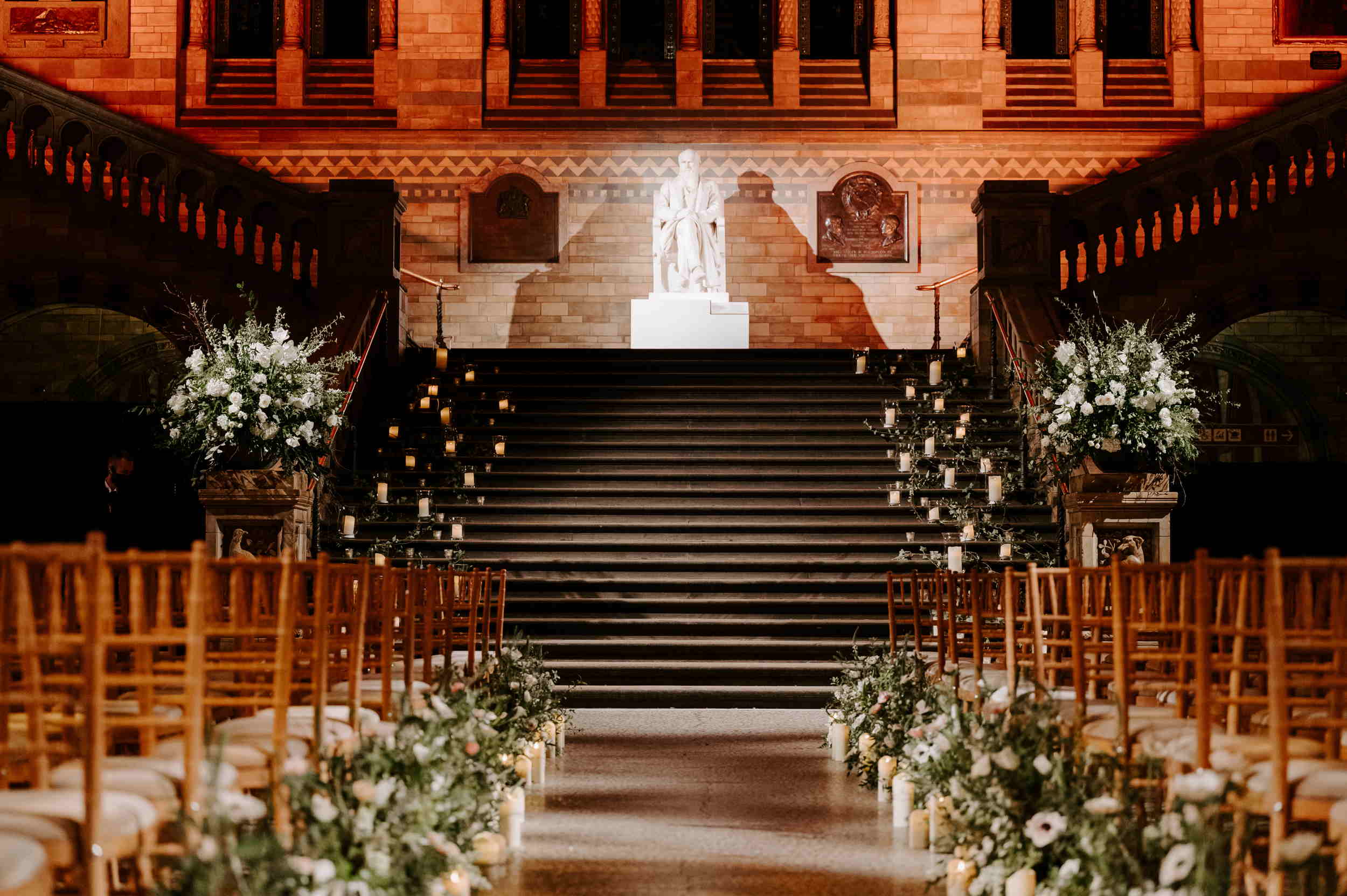 REAL WEDDING: THE NATURAL HISTORY MUSEUM, LONDON
Felicity and Fred had the most stunning wedding at the Natural History Museum, London in February 2022. This wedding really had it all, a monumental venue, a stunningly beautiful and lovely couple and a dream supplier team.
With the venue open to the public until 6pm, this is a venue which requires a planner with strong logistics expertise as well as an eye for design, but working with a fantastic team of suppliers we managed to bring Felcity and Freds wedding to life.
There's so many amazing images of this wedding that choosing my favourite has been so tricky but here's a little taster.
Here's what Felicity had to say about working with Caroline Sian Weddings & Events:
"Where do I even begin! Thank you Caroline for being such a saviour for our wedding. You coordinated the running of the event at a very large and historic venue, with lots of rules and regulations to abide by, seamlessly! Juggling tens of suppliers, security, site staff, guests, bridal parties, as well as the left field need to communicate news a tragic loss on the day to staff and guests sensitively and much much more. I could not have imagined a more perfect wedding and this would not have been possible without you. To anyone considering hiring Caroline to either plan their wedding or coordinate their on the day logistics… do it, you will not look back!"
Ceremony Venue
The Natural History Museum, London
Reception Venue
The Natural History Museum, London
Photographer
Studio Rouge
Date
February, 2022
I'm an award-winning London and Hampshire-based wedding and event planner with more than 20 years of events experience to my name. With a passion for luxurious, stylish weddings and events, I love dreaming up exciting ways to bring ideas to life - from city chic London weddings and idyllic country house venues, to large scale celebrations bringing together guests from around the world. When the out of office is on, you'll usually find me off on an adventure to a far flung destination or recharging with friends over cake and bubbly.