A Luxury Wedding
HEDSOR HOUSE, BUCKINGHAMSHIRE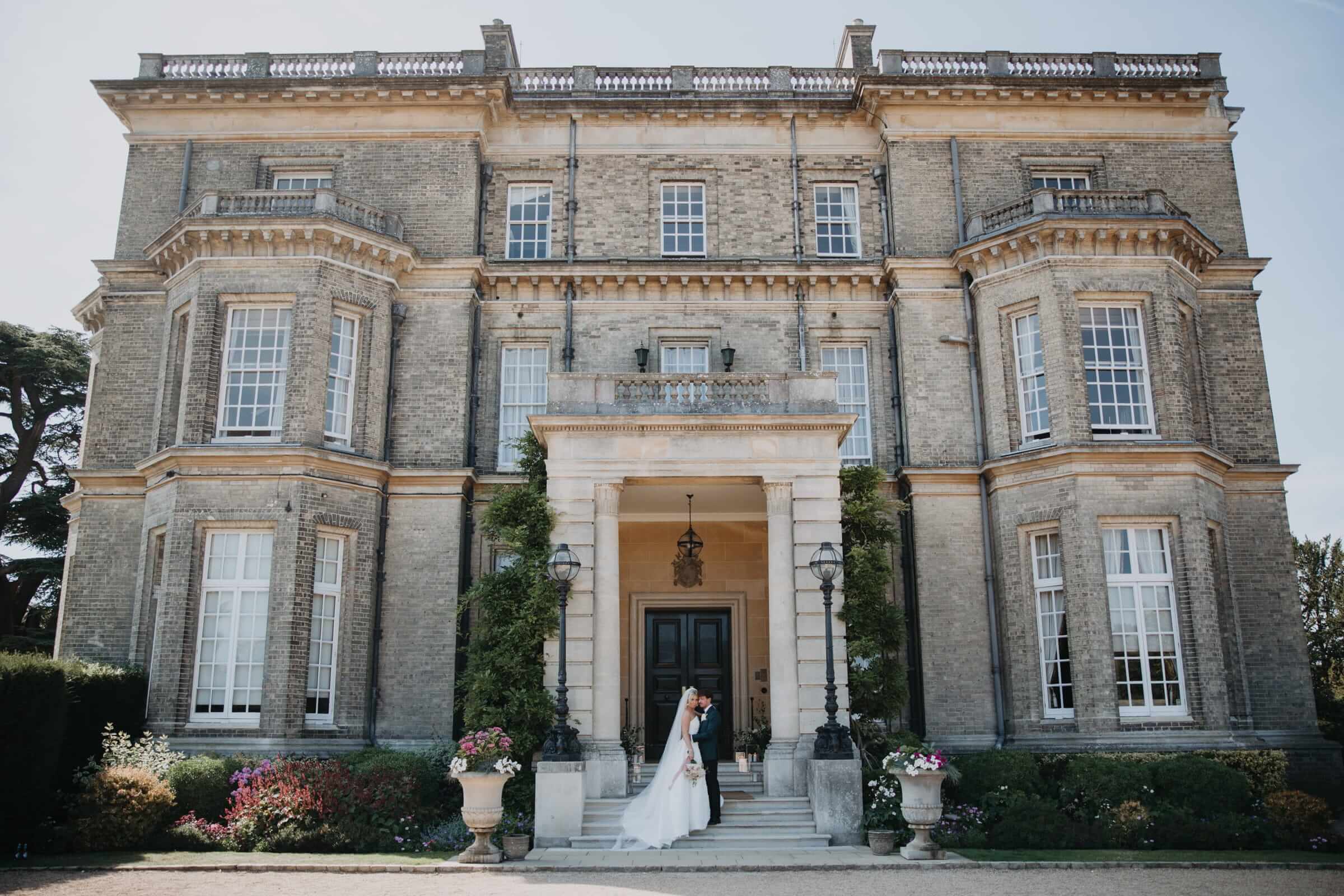 REAL WEDDING: HEDSOR HOUSE, BUCKINGHAMSHIRE
Levi and Danny celebrated their wedding at one of my very favourite venues, the beautiful and exclusive use, Hedsor House in Buckinghamshire. 
The couple were originally meant to marry in Spain but due to covid travel restrictions they decided the UK was a safer option and therefore recruited me to fully plan their wedding and make sure it was a real party their guests would never forget! 
Here's a taster of how the day went.
Here's what Danny had to say about working with Caroline Sian Weddings & Events:
"We'd spoken to a few wedding planners of which all varied in styles and approach, but the moment we met Caroline we knew that she was going to be able to achieve and build the wedding we had been wanting. We like things planned perfectly and have a tendency to do things ourselves as we know we will do it as we want, but we knew Caroline would have no issue in being able to fulfil this. Caroline is so organised, which for people who love to know what's going on (and we do) and have the latest updates is absolutely perfect. Speaking to Caroline during our initial consultation she had a presence about her that gave you confidence, was warm and you knew she'd get things done.

Our main reason for wanting a wedding planner was because we simply didn't have the time to be able to pull off everything we wanted. Left to our own devices the wedding most likely wouldn't have happened! What Caroline is brilliant at is acknowledging this and making everything as stress-free as she possibly can. Even with last minute supplier cancellations, Caroline took complete ownership, ensuring that whilst our original choice was no longer available that we had multiple other options of which she'd selected to try and get us as close to the original as possible. If you're a couple who also tend to get carried away or are very indecisive (as we can be), Caroline is great at bringing you back to reality whilst always having a smile on her face, which sometimes is needed otherwise you will keep saying yes!

Over the past 18 months of working with Caroline, she became so much more than a wedding planner but became our friend, which is so important when planning a wedding. Caroline really cares for her couples and sees it than so much more than a business transaction and that behaviour really shows in what she delivers. At 8 months pregnant, Caroline still worked the entire day putting us before anything, which she of course didn't have to do! Whether you're looking for a small wedding or large wedding, from what we've seen and the decisions we made, no task was too big, so Caroline could easily manage anything asked for… within reason of course! Seeing our wedding come to life on the day, she really did nail every aspect from our initial consultation 18 months prior. We probably weren't the easiest of couple and made a lot of changes, some very last minute, but Caroline took everything thrown at her and delivered so much more!

You always expect that something will go wrong on the day, but speaking with guests everyone has said that not one thing did, our guests have all said that this was "hands down the best wedding they'd ever been to", and this is all down to Caroline and her amazing team. The only downside was that it had to end!"
Ceremony Venue
Hedsor House, Buckinghamshire
Reception Venue
Hedsor House, Buckinghamshire
Photographer
Chelsea White
Date
August, 2022
I'm an award-winning London and Hampshire-based wedding and event planner with more than 20 years of events experience to my name. With a passion for luxurious, stylish weddings and events, I love dreaming up exciting ways to bring ideas to life - from city chic London weddings and idyllic country house venues, to large scale celebrations bringing together guests from around the world. When the out of office is on, you'll usually find me off on an adventure to a far flung destination or recharging with friends over cake and bubbly.