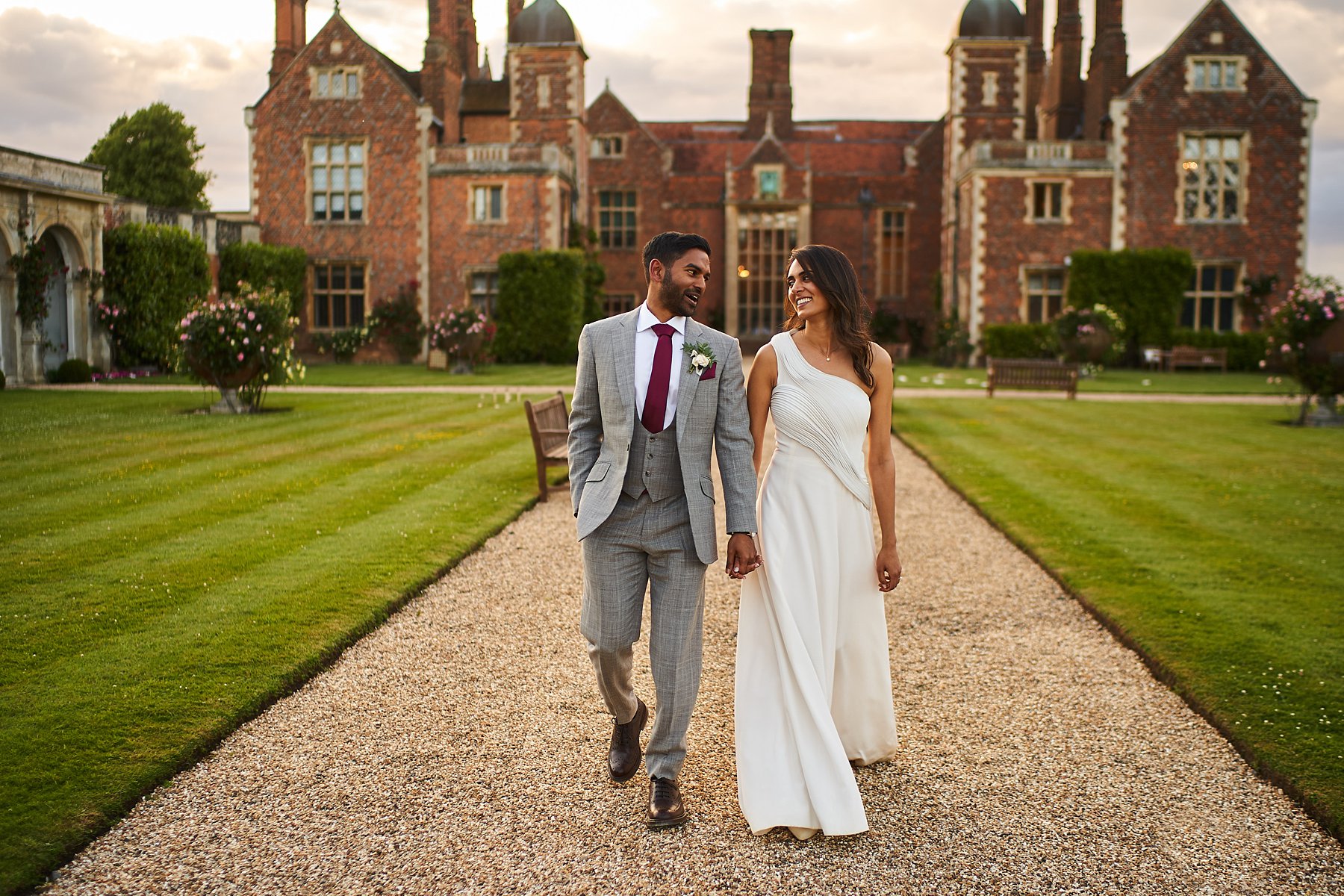 Couples often ask me "What does full wedding planning include?". So I thought it might be useful for me to run through the four phase process that I use for planning my couples weddings when they book my full wedding planning service.
In these examples I'm going to base it on a one-year planning process, obviously this can be extended or condensed depending on the time you have available or to work around other projects in your life such as holidays or busy periods at work.
PHASE 1 – THE FOUNDATIONS & VIP SUPPLIERS
Phase one is to produce the foundation documents and structures to ensure the wedding planning goes smoothly. It may seem rather unromantic but the 3 foundation documents are your budget, the schedule planner and the design board.
Before we book any suppliers it's key to create a realistic budget and break it down, allocating it according to your priorities. 
The schedule planner is my master sheet and is formed of two halves. The first part is a month-by-month schedule which I use to email you each month with the to-do list for the following month. The second part is the on-the-day schedule. As we make decisions I log everything here so that on-the-day I have a record of everything (even down to your favourite drink and that you'd prefer not to get stuck with your boring Aunt).
Finally, the design board will be a brief overview of the look and feel you want for your wedding. This is a collaborative process which results in a board showing a cohesive design which will work with your venue and your budget. This document can evolve as planning progresses but it helps us book and brief suppliers.
Once the foundations are in place we can start booking the suppliers that are absolutely essential to your wedding day and those who are high on your priority list or whom actually attend the day as availability will be key. These are usually your venue, your marquee supplier (if you're having a marquee wedding), your caterer and quite often your photographer and/or florist if these are important to you. 
I tend to provide my couples with up to 3 suppliers for each category, summarising the suppliers proposals and giving my thoughts on the pros and cons of each. I save all suppliers full proposals into a shared Dropbox so my couples can review the full details if they wish. Occasionally I'll only suggest one supplier to you because I'm sure that they're the right fit for you – they're what I consider my A-Team for your wedding. Of course, if we don't get it right the first time we can review the brief or budget and search again.
Within a year's planning process this stage might take you from the 12 to 8 months out period.
PHASE 2 – THE AESTHETICS SUPPLIERS
Phase two is to book all the other suppliers, often they involve the aesthetics of the day hence my name for this phase. These are those who aren't at the top of your priority list or who aren't attending on the day. This could include your cake, your hair and make-up artist(s), your stationer, the decor suppliers, lighting production and entertainment.
We'll start by ensuring your design board is still accurate and then get into the styling and design from tablescapes to lighting. I'll bring your ideas together and inspire you with ideas. 
At the beginning of this stage I begin fleshing out the running order of the wedding day. We can then book suppliers based on a realistic schedule. For example, if you're booking reception entertainment then we'll book them for roughly the correct times meaning the quote is less likely to change as we go through the process as suppliers have been told from day one what is needed from them and when.
In a 12 month planning period this phase might take you from 7 to 4 months before your wedding.
PHASE 3 – THE DETAILS
In this phase a wedding planner really comes into their own as I'll guide you through all the nitty-gritty details and decisions that need to be made to give you a personalised, unique wedding that runs efficiently.
So many smaller decisions will need to be made during this phase. Let's take your musicians for example… you'll need to decide on the tracks you want played for your ceremony processional and recessional; inform your DJ/band of any songs/genres you like/dislike; check over your bands waiver and if they have any dietary requirements; are you happy for your band to drink alcohol? The list goes on. All these very detailed questions need to be thought through and answered to ensure you get the service you want and the day goes smoothly. I have similar checklists for every supplier to make sure that you get exactly what you want. 
I then provides briefs for each of the suppliers summarising all the details and which also consider any coordination that might have to happen between multiple suppliers. 
In a 1-year planning period this may take you for from about 3 months out to about 3 weeks before the wedding
PHASE 4 – THE FINAL PREP
This phase takes us through the last 3 weeks before your wedding all the way to the big day itself.
Although, as the couple, you'll have been getting excited about your wedding for many months, it's often now that some of your suppliers will really start to look at the details of your wedding. It's this period when they'll come to you with questions if you've not provided clear, concise and comprehensive briefs. I am to keep you relaxed in the final lead up to your wedding, shielding you from the questions that undoubtedly arise (even when the answers are in the briefs!).
I'll reconfirm the briefs with all of your suppliers to ensure that they know exactly what is expected. I'll also brief my assistants (if you have over about 50 guests, I'll need at least one assistant with me on the day) and make sure that everybody is clear on their roles.
I'll then work on my kit for the day, printing all important documents and preparing my emergency kit. I attend your wedding with everything from sewing kits to DIY tools and beauty essentials – everything you, your guest, or I might need to ensure your day goes without a hitch.
Finally, in this blog post, I'm not going to go through exactly what I get up to discretely in the background on your big day itself, however, if you're interested in what we do please visit my blog post here. 
The above provides a very brief description of how I plan my weddings with couples who book full wedding planning. However, do remember the full planning service will cover absolutely everything you need to plan your wedding including admin tasks such as posting out your save the dates and invitations and logging rsvps all the way through to arranging guess accommodation and transport and much, much more.  The service includes unlimited communication and meetings so I really am there for everything you might need.

Get in touch for a free consultation to discuss how I could help plan your wedding.