An Intimate Micro Wedding at The Four Seasons Hotel Hampshire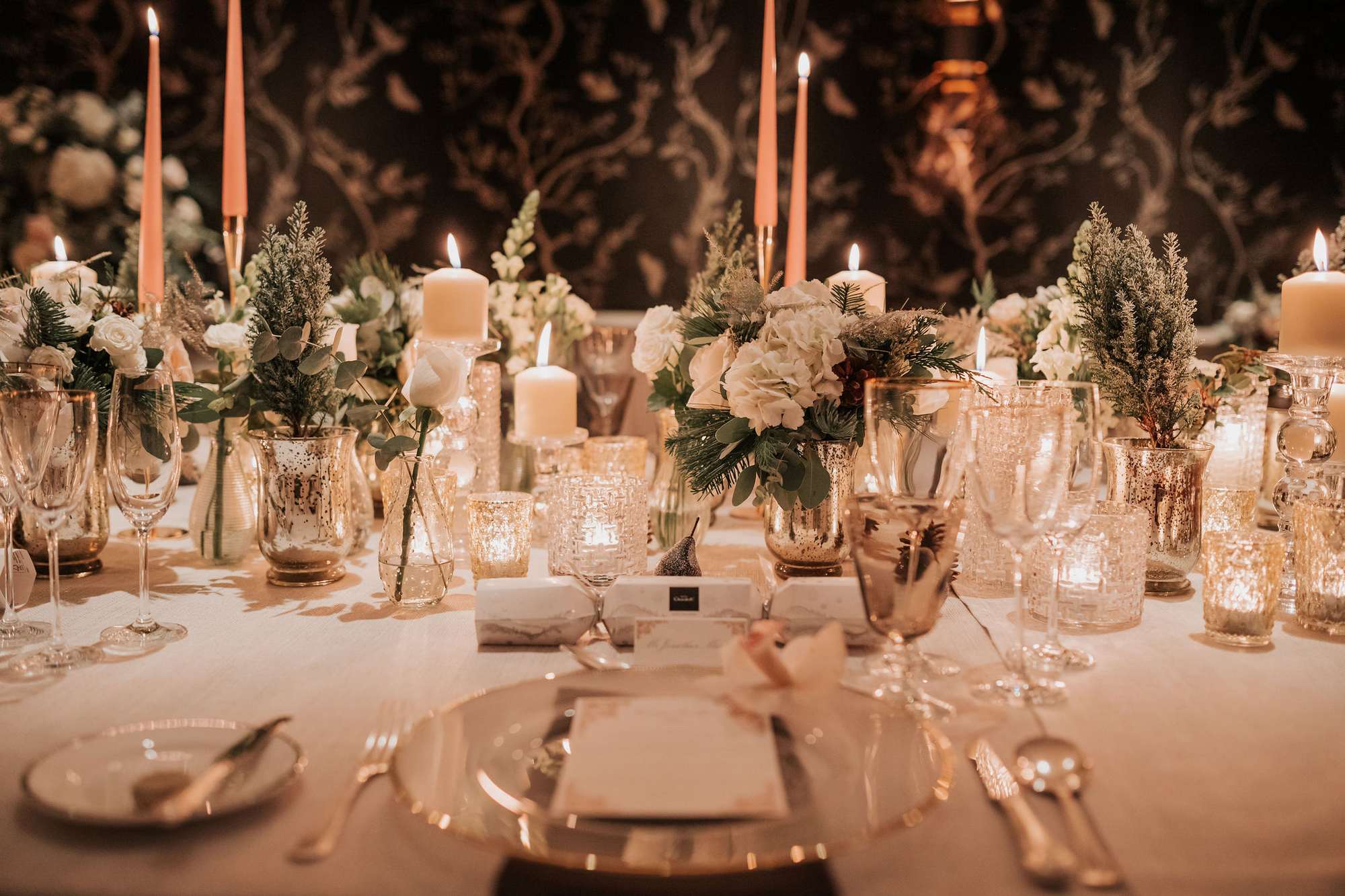 An Intimate Micro Wedding at The Four Seasons Hampshire
Helen and Alex originally booked me to design and plan a wedding for 150 guests. Then Covid hit the shores of the UK. Plans changed a number of times which forced a change of venue (fortunate for us as the new venue of the Four Seasons Hampshire was just divine), a number of other supplier changes, a whole new design and an obvious reduction of guests down to 14.
With all guests staying at the hotel it meant we were able to extend the celebrations and make a full weekend of the occasion. The day before the wedding the boys had country sports, whilst afternoon tea and spa treatments were arranged for the bridal party. To wrap up the weekend guests enjoyed a scrumptious bunch and ice skating (we didn't want any broken legs before the big day!).
This may not have been the wedding Helen and Alex initially imagined but it was just as spectacular! And the lucky couple are going to celebrate with all 150 guests at a big party in 2022. I can't wait to help them plan the event!
Here's what Helen and Alex had to say about working with Caroline Sian Weddings & Events:
"Alex and I were lucky enough to get married in December 2020 in the middle of the Coronavirus pandemic. We were so incredibly lucky to have Caroline by our side, ensuring everything ran like clockwork!

Back when we planned to get married in 2019, we hadn't thought of using a wedding planner. However, as we were both incredibly busy with work, having seen Caroline on Instagram, we really admired her work and thought it would be great to have an initial conversation with her.

Having met Caroline over zoom for the first time, we had an instant connection with her! She made us feel completely at ease and we were so impressed with her organisational abilities. After the zoom call we had a brief conversation and were both in agreement that we had to have Caroline's help!

As time progressed we realised that having Caroline on board was the best decision we had made for our wedding. We had no idea how many decisions we would have to make in planning a wedding! Luckily Caroline's taste and style were absolutely on point and we we really valued her opinion every step of the way.

Having originally planned for 100 guests at one venue, half way through the planning process it became aware that the wedding might not be possible as planned! We had to change venues, change entertainment and suppliers. Caroline liaised with all the parties involved, cancelling or rearranging as required. She also found new fantastic suppliers at relatively short notice using her extensive network. It made a stressful and difficult time almost seamless.

On the day itself, Caroline coordinated with everyone, she liaised with the venue staff, pianist, fireworks staff, florists, photographer, videographer, registrar, the guests and the bride and groom!! The day ran so smoothly and we didn't have to get involved with anything and we were able to thoroughly enjoy the day without any stress.

We couldn't recommend Caroline highly enough and pass her details to everyone at every opportunity! She deserves all the success she gets. Luckily we are having a redo next year to celebrate our wedding in style with our friends and family and can't wait to work with Caroline again!"
Ceremony Venue
Four Seasons Hampshire
Reception Venue
Four Seasons Hampshire
Photographer
Kate Gray
Date
January 26, 2021
Category
Portfolio