HOW TO PREPARE FOR A WEDDING PLANNING CONSULTATION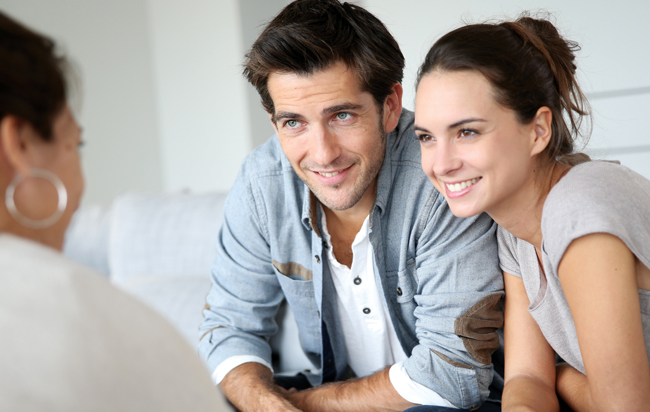 You've decided you'll need some help planning your wedding and contacted a couple of planners to start the ball rolling. After the initial contact, often by email, your planner is likely to want to have a call or Skype meeting with you, and if you're considering full planning then they are likely to want to meet face-to-face. This is such an important stage, primarily as it gives you both an opportunity to see if you're right for each other. When I say "right" I don't mean the basic tick list of availability, price etc, I mean do you actually like each other?! You could be working with this person for 18 months, plus they'll be with you on your wedding day, so it's really important that you like them, trust them and feel a certain level of connection or understanding between you. However, during this meeting your planner will also need to gather certain information from you, therefore we thought we'd pull together this handy guide to preparing for your consultation.
DATE & LOCATION
These are the very basics really. Do you want to get married in the UK or abroad? If so, have you had thoughts on where? Think about where is special to you? Where would give you the style of wedding you'd like? Will your guests happily travel to your chosen location and if so do you need to consider travel links? And remember, even within the UK the costs of weddings can vary enormously. For example, the difference between a London or Surrey wedding venue and a Somerset wedding venue can be staggering, and it's not always in the direction you would think!
If you have a specific date in mind, or even a particular month or season, then tell your planner. This can impact the choice of venue, styling, budget, pretty much everything really.
BUDGET
Gosh, I seem to be writing about budgets a lot recently! Try to go to your consultation prepared with the total amount you are happy to spend on your wedding. Until your planner understands your total budget it's impossible for them to start allocating it out to the various aspects and they can't really get a good idea of your expectations. You only need to know your total figure, but if you are interested in how to produce a more detailed budget, visit my recent blog post on it here.
GUEST COUNT
Do start thinking this through as it can have such an impact on the type of wedding you can have whilst staying within your budget. If possible, actually write a first draft invitation list, this is the only way you can get a true idea of the size of your wedding.
PRIORITIES
Love flowers? Obsessed by music? Want to impress with fine wines? Don't like formal dinners and want to go for food trucks instead? If there is something that is your "thing" then tell the planner.
STYLE
Your planner will want to get to know you a little bit better. Often they might ask what might seem like random questions such as how you've decorated your house, what shops you like to shop at, what you like to do in your spare time or what short of holidays you like. They aren't just being nosey, they are trying to get a better understanding of your personal style. This is particularly important if you haven't already considered the styling of your wedding. If you have thought styling through, then take along pictures to show your planner. We all love a good Pinterest board!
I hope that's been a helpful guide to preparing for your wedding planner consultation. If you've enjoyed this post and would like to discuss how I could help you with your special day, please get in touch.