HOW TO PLAN A SEQUEL WEDDING
During 2020 and 2021, Government regulations forced couples to decide whether to postpone their weddings or go ahead with more intimate micro weddings. Many of those who decided to go ahead and have their legal ceremonies are now considering having sequel weddings so they can celebrate with all their friends and family. Of course, this concept is nothing new. I've planned sequel weddings for couples who:
Originally eloped or had destination weddings
Had limited time-scales due to visa requirements or a close family member in ill-health
Had restricted finances at the time of the original wedding
Wanted multiple ceremonies/celebrations for the different faiths within their families
Covid has now bought a surge in couples wanting sequel weddings after their original weddings were subjected to restrictions.
Below are some suggestions you might want to consider, but if you read nothing else, read the first tip!
RULE FREE SEQUEL WEDDINGS
The beauty of sequel weddings are there are no rules, you have freedom to do it however you like. It's likely you'll have done the formal wedding traditions at your micro wedding so you don't have to repeat them. Of course, you might decide you want your sequel wedding to feel like a traditional wedding in which case go for it, but you have the flexibility to decide for yourselves.
I recently planned a vow renewal for an amazing couple who broke 3 traditions at their sequel wedding all of which created lovely experiences.
Firstly, they didn't worry about not seeing each other the night before the wedding. They had a wonderful meal with friends instead. Considering the distance many of their guests had travelled it was lovely for them both to see everyone.
The second tradition broken was that they got ready for the wedding together. It was such a special experience. The groom even helped the bride into her dress and they exchanged gifts before heading off to their ceremony. Similar to a first-look it meant they got the couples portraits out of the way before the ceremony and as such got to spend more time with guests during the drinks reception.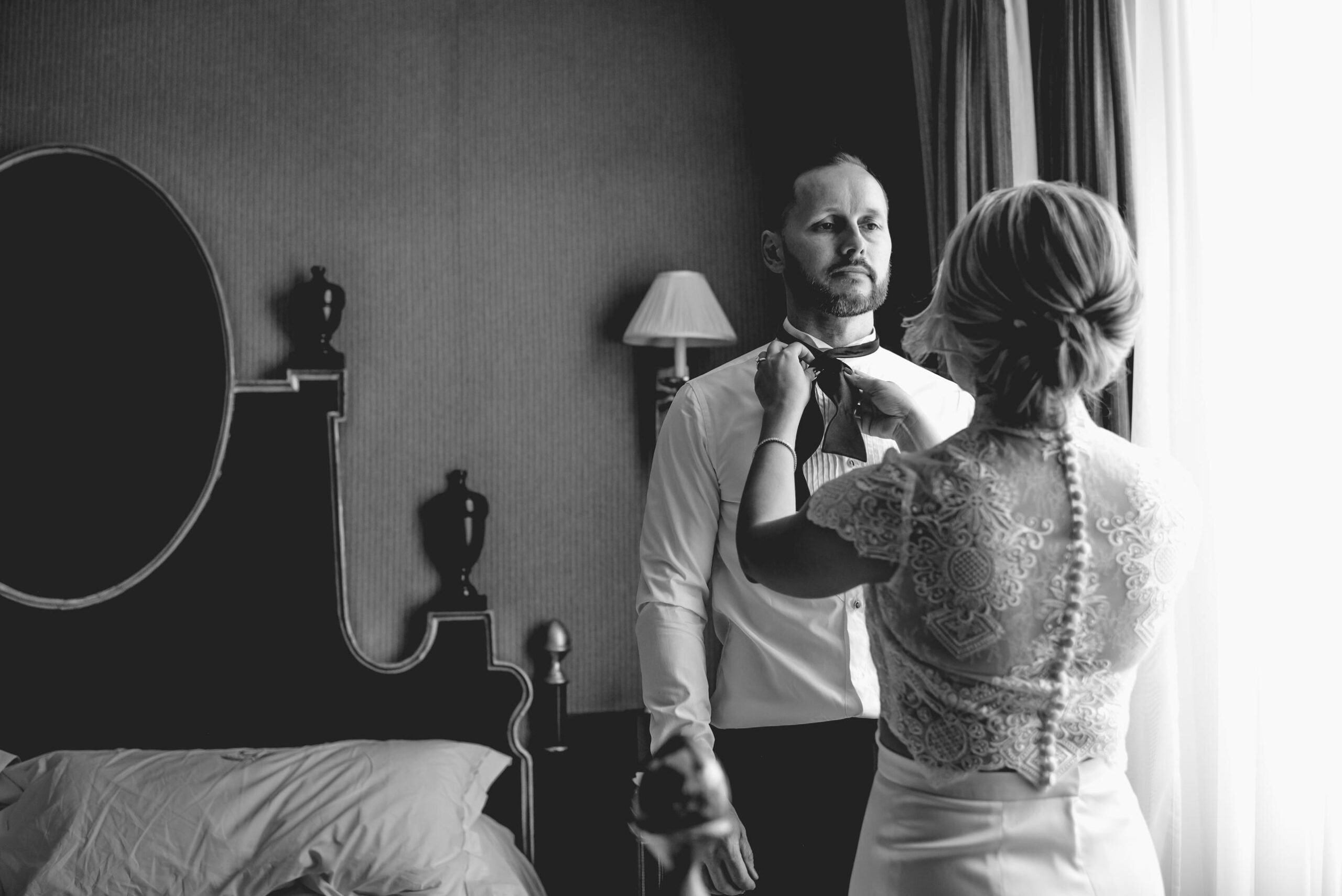 Finally, they walked down the aisle together. They felt it inappropriate for father of the bride to "give her away" again so, instead, they entered together in a lovely display of unity.
MANAGING GUESTS AT SEQUEL WEDDINGS
Many guests might not have experienced a sequel wedding before. You might want to give them a little more detail on your invitations or wedding website to help guide them. Consider the wording you use – is it a party or are you inviting them to a symbolic ceremony and celebration of your marriage? You might also want to outline dress code and if you have a guest list or not.
DESIGNING YOUR SEQUEL WEDDING
Although I suggest having different designs for each of your weddings, I feel it's nice to use the same suppliers across them both. This way suppliers will have an appreciation of your first wedding. They'll be able to evolve your design concepts to create a fresh new design whilst potentially incorporate some small nods back to your micro wedding.
Whilst we cover suppliers, I also like using the same photographer and videographer for the two weddings. This will result in a more cohesive set of images if you wish to display them together and your videographer may even be able to create one video representing both weddings if you'd like them to do so.
WILL YOU HAVE A CEREMONY AT YOUR SEQUEL WEDDING?
Many couples will want to have some form of ceremony at their sequel wedding. The beauty of no longer needing a legal ceremony is you're not limited to licensed venues. A celebrant led ceremony is such a wonderful opportunity to have a really personalised ceremony. You can have an entire ceremony written specifically for you and write your own vows. Also consider the alternatives to exchanging rings if you did that at your first wedding. Some couples exchange eternity rings  whilst others choose rituals such as handfasting, where the hands of the couple are tied together to symbolize the binding of two lives.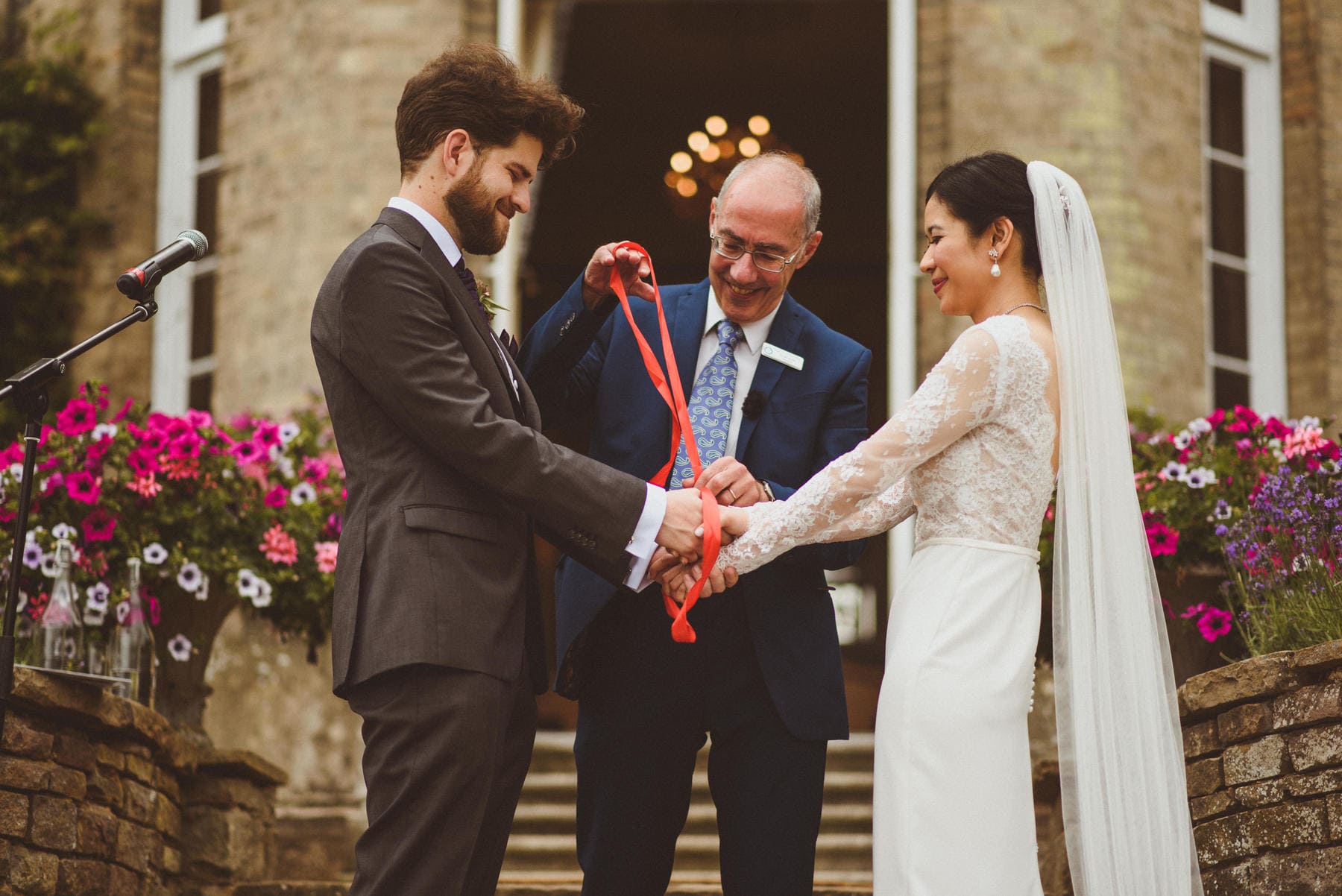 This has just been a few of my suggestions for planning a sequel wedding. But, do remember my first point, there are no rules when it comes to planning these events. If you'd like some help planning your sequel wedding and how to make it the perfect celebration for you I'd be delighted to arrange a consultation.
I'm an award-winning London and Hampshire-based wedding and event planner with more than 20 years of events experience to my name. With a passion for luxurious, stylish weddings and events, I love dreaming up exciting ways to bring ideas to life - from city chic London weddings and idyllic country house venues, to large scale celebrations bringing together guests from around the world. When the out of office is on, you'll usually find me off on an adventure to a far flung destination or recharging with friends over cake and bubbly.