HOW TO CHOOSE A WEDDING DATE
"You're engaged? Congratulations! When's the wedding?" I bet this is the first question everyone has asked you. But when it comes to selecting your wedding date there is a lot to be considered. Your instinct may say to choose your anniversary or another important date, but here's some tips on what else to consider when choosing your wedding date.
WEATHER AND THE SEASONS
Perhaps the first thing you should consider is which season you want to get married in. Do you prefer spring flowers, the summer sun, autumn leaves, or the potential for snow at a winter wedding? The time of year sets the tone, theme, and often the décor of your wedding. Do you see yourselves outdoors in a garden or indoors in a cosy, candle-lit venue?
Weather is a huge factor if you would like your wedding to feature either an outdoor ceremony or reception. Statistically speaking, May is the driest month of the year in the UK, although you don't get such high temperatures or such long warm nights as you do in June, July and August.  October to April are generally less popular due to the weather.
Remember though, many things are controllable, but even a wedding planner can't control the weather, unfortunately, we're also at the mercy of Mother Nature! Always have a back-up plan in case the weather inconveniently decides to act up and then it really doesn't have to be the be all and end all of your day!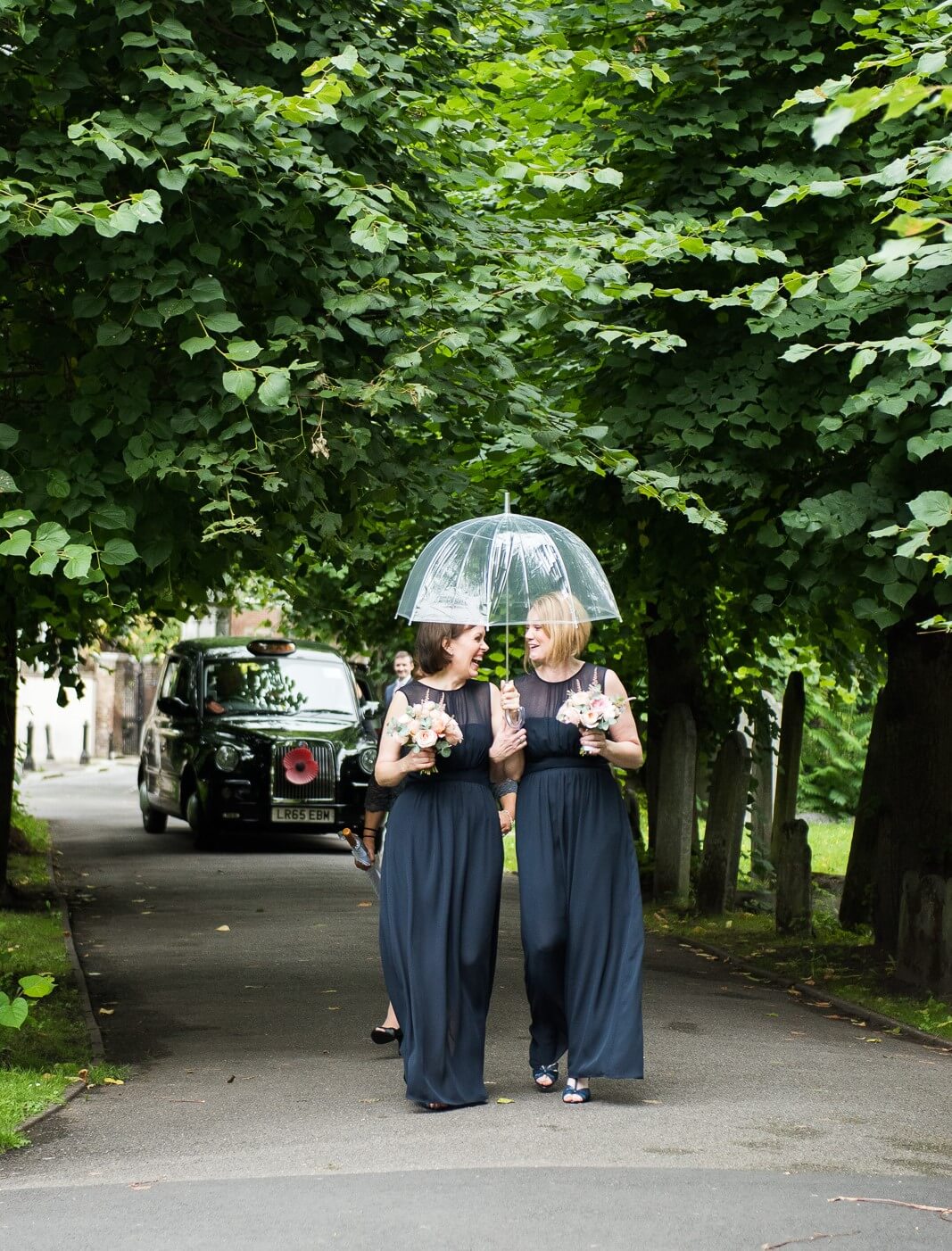 VENUE AND SUPPLIER AVAILABILITY
Knowing where you want to get married is almost always a key factor when you pick your wedding date. Sure, you might really want to get married on a particular date but you have to find a venue (and church) that's available so check this before you announce the date! The truth is that venues, particularly ones that are in high demand, can book up far in advance, especially in the prime "wedding season".
Likewise, if you have your heart set on a certain supplier such as a photographer or band you should check their availability prior to confirming your date.
DAY OF THE WEEK
It's no surprise that Saturday is the most popular wedding day of the week, which results in less supplier availability and negotiating power. Fridays and Sundays have also gained in popularity meaning you don't always get the deals you used to.
If you're planning a late-night party that goes until the early hours of the morning a Friday or Saturday is a must, you don't want your guests leaving early because it's a school night!
Alternatively, why not consider a wedding weekend where you can make the most of your wedding by celebrating Friday to Sunday. Friday can comprise of a more casual dinner and Sunday can include brunch or a BBQ.
Certain religions and cultures may also impact your choice of which day of the week to marry.
SCHOOL HOLIDAYS
If you or an important family member or friend is a teacher consider having your wedding when the children are out of school. But do consider you honeymoon as well…
HONEYMOON DESTINATIONS
If you have your heart set on a particular destination and want to go on honeymoon straight after your wedding you may wish to consider this when planning the date of your wedding. Many popular destinations have rainy seasons or suffer from hurricanes! During the UK's summer months the countries with the best weather tend to be in Europe. During school holidays you will have higher holiday prices and more children in resorts.
CHRISTMAS/NEW YEAR/BANK HOLIDAYS AND MAJOR LOCAL EVENTS
Last year I planned a New Year's Eve wedding and it occurred to me that holiday season weddings are a great way to kill two birds with one stone, your family is already together, so why not have your wedding. Get ready to pay a bit more though, as you're asking suppliers who may be closed or lightly staffed to work your wedding instead of spending it with their families. Also, do consider how you'll feel about sharing your anniversary with another special occasion each year.
On bank holiday remind your guests to book accommodation early and if you have guests from abroad they are likely to incur higher flight costs. This is similar if your venue is in a location that hosts any major events – if there's a big public event or a large conference happening, for example party political conference weeks, your guests may struggle to get accommodation.
SPORTS SEASONS
I know what you must be thinking? Why would I care if my wedding is during the World Cup/Wimbledon/Olympics? Well, to some guests this is a deal breaker! If you really don't like football how would you feel if you had to have a large TV showing the match or risk guests not attending? If you're a major football fan how would you like to be doing your first dance as your favourite team scores an amazing goal? Clashing with a major sporting event can result in guests disappearing from your wedding or constantly checking the score which you might prefer to avoid.
SEASONAL ITEMS
Whilst you can get almost anything all year round, there are certain times of year that items are harder to get hold of and/or more expensive. If, for example, you're favourite food is out of season you might find it missing from the menu options or you could see increased cost. If you want peonies, don't get married in January, as they are either not available or cost a lot more. Red roses? Stay clear of February as you'll pay at least 10%-20% more due to it being so close to Valentine's Day.
ANNIVERSARIES AND BIRTHDAYS
You and your fiancé should take a look at your calendars. Do you have any significant birthdays or anniversaries near or on your ideal wedding date? This could be a good or bad thing. Do you want to honour your parents by getting married on their wedding anniversary? However, do you want to share your special day or risk an important guest not attending because it clashes with their birthday.
ARE ANY OF YOUR FRIENDS MARRYING?
This is a slightly controversial one and of course, there is no etiquette on timing between best friends' weddings. If, however, it's important who puts a ring on it first, or if you don't want your weddings to be too close together, it might be worth thinking about dates and if you want to go first or second.
HOW LONG OF AN ENGAGEMENT DO YOU WANT?
There are advantages and disadvantages to short (and long) engagements. If you have four months, you'll power through decisions but you'll have to compromise on suppliers and venues. You may also need to purchase a sample wedding dress as it's not rare for a dress to take 9 months to arrive from the designer. If you have two years it gives you plenty of time to enjoy your engagement and take your time planning however you may feel frustrated that your wedding is so far away. If you have a choice, pick a wedding planning timeline that works for you.
BUDGET
And finally, I'll touch on budget. A Saturday wedding during high season will cost more, so be sure your budget can support it. If, on the other hand, you choose a Tuesday in October, you can expect significant cost savings, especially on your venue.
Of course, the above is only relevant if you are flexible on date. If you're 100% set on one specific date, you may have to be flexible on suppliers and venue… or at least ensure you have a long engagement.
Whether you've picked your date or not, if you'd like help with your wedding planning please get in touch.