A Creative LondonWedding
THE AMADEUS,

LONDON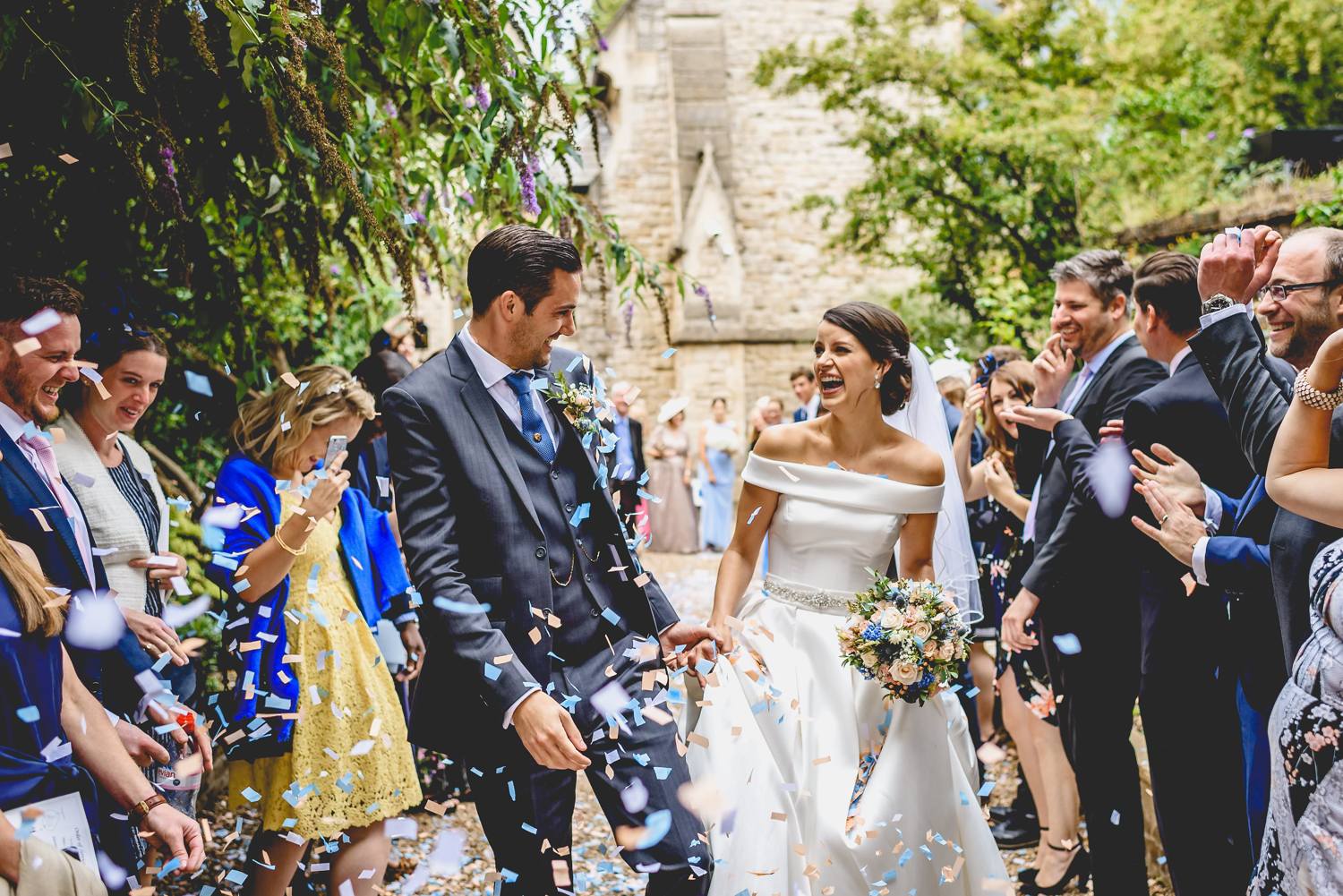 REAL WEDDING: A CREATIVE NORTH LONDON WEDDING
I'm so excited to be able to share this wedding with you! I've been talking about it since the big day itself in August, as I expect the guests have been. It's great to be able to show you all about this real London wedding in The Amadeus Centre wedding which so perfectly reflected Stacy and Alastair's unique love. Enjoy!
I first fell in love with Stacy when I heard the story of how they met. Stacy was on a blind date with another chap. Bored out of her mind, she noticed a tall, dark, handsome stranger at the bar. So, whilst nodding politely at her date, she kept an eye on her ideal man and, as he made a move to leave, she made a dash and slipped him her number. I love a girl who knows what she wants!
Before getting in to the pictures I should start by putting a little context around Stacy and Alastair's personalities… Her parents often referred to Stacy, very endearingly, as their "alien child" and living on "Planet Stacy". She's an American actress and I must say, an absolute delight! Alastair has a city job and appears to be much more of a typical Londoner, but scratch (very lightly!) at the surface and you soon realise he is just as wonderfully zany as Stacy. The quote on their orders of service sums them up well:
"We're all a little weird. And life is a little weird. And when we find someone whose weirdness is compatible with ours, we join up with them and fall into mutually satisfying weirdness—and call it love"
Robert Fulghum
During the planning, I would regularly get emails and calls from Stacy and Alastair informing me of surprises they had for each other. It was always interesting when I was sharing my timeline for the day as I would often have to send different information to the different parties so that I didn't give the game away! Surprises included Stacy's various music choices for the ceremony (which included "The Final Countdown" to be played just before her entrance and Green Day's "American Idiot" for their recessional) and an amazing video she created for Alastair to be played during her speech. The look of surprise and delight when his favourite Olly Smith (the TV presenter and wine expert) congratulated him on screen was fantastic!
As you can probably tell, I rather enjoyed working with Stacy, Alastair and their fantastic suppliers to plan their London wedding at The Amadeus. I welled up slightly when Stacy's father came to find me to thank me for the support I'd given Stacy. Making peoples journeys even more special really is the reason I'm a wedding planner. I was delighted when Stacy offered me this testimonial:
"I must have sung Caroline's praises to my friends and family a hundred times in the lead-up to our wedding, and yet she still exceeded expectations on the day!

At first, I wasn't sure if we needed an on-the-day coordinator, but how wrong I was! Once I met with Caroline, I knew she was someone that I could entrust with the biggest day of our lives. How nice it was to just sit back and enjoy watching the day unfold, knowing that Caroline had every single detail covered and we had nothing to worry about.

Honestly, bringing Caroline on board was the best decision I made for my wedding, second only to my choice of husband! Every step of the way, Caroline was professional, efficient, receptive and friendly. She took all of my many (and believe me, there were many!) requests and executed them all perfectly. She seemed to be everywhere at once on the day, ensuring that our suppliers worked together like a well-oiled machine and always appearing the second we needed her, and yet at the same time she was a ninja at blending into the background (I'm sure most of our guests still don't realize we had a coordinator!). She ensured that our day looked and ran perfectly, and we genuinely can't thank her enough!"
Ceremony Venue
Rosslyn Hill Unitarian Chapel, Hampstead, London
Reception Venue
The Amadeus, Maida Vale, London
Photographer
Emmie Scott Photography
Date
August, 2017
I'm an award-winning London and Hampshire-based wedding and event planner with more than 17 years of events experience to my name. With a passion for luxurious, stylish weddings and events, I love dreaming up exciting ways to bring ideas to life – from city chic London weddings and idyllic country house venues, to large scale celebrations bringing together guests from around the world. When the out of office is on, you'll usually find me off on an adventure to a far flung destination or recharging with friends over cake and bubbly.