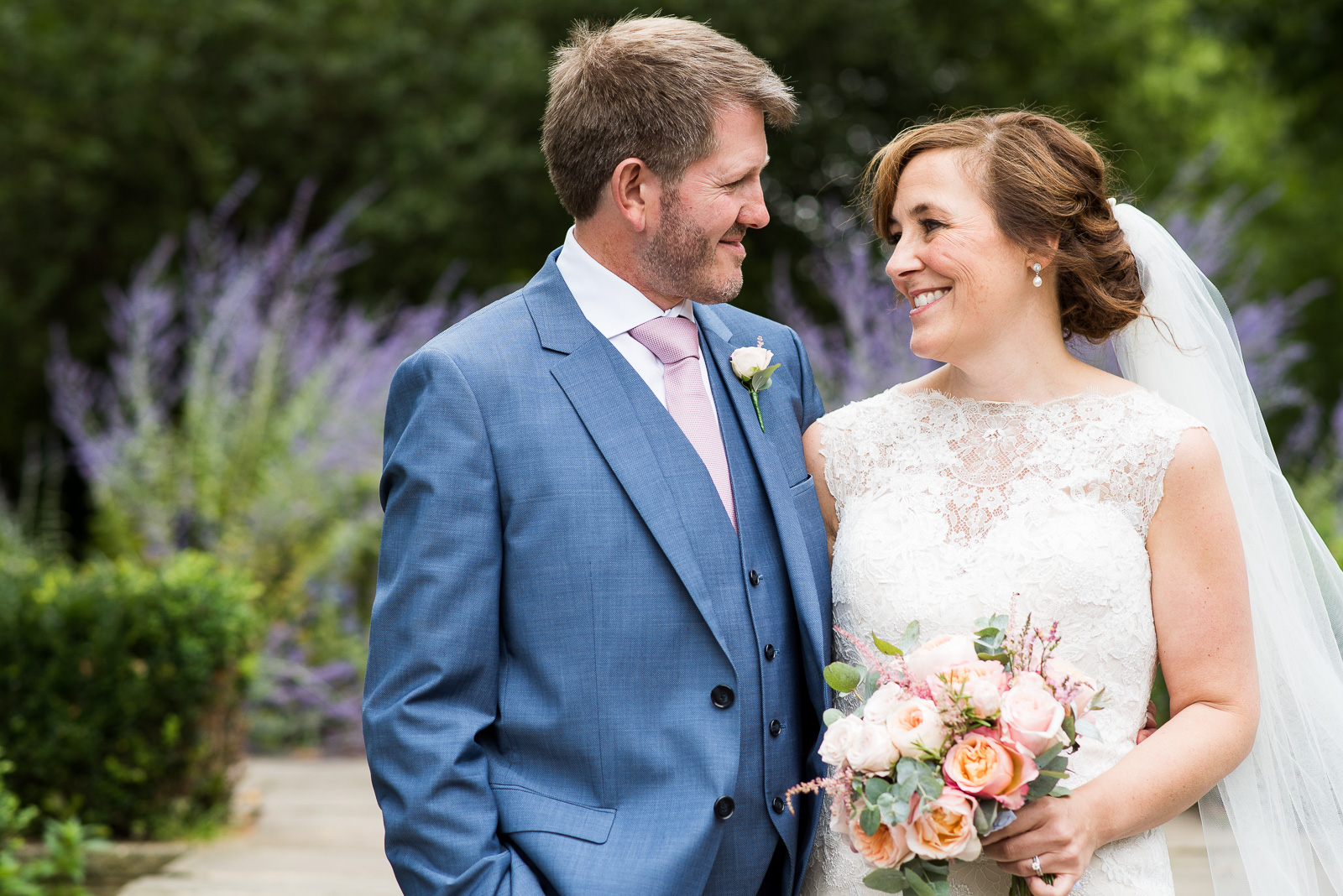 I was delighted to be asked to plan Cathy and Malcolm's London wedding at All Saints Church in Fulham followed by their reception at the Thames Rowing Club in Putney. Cathy is hugely experienced in managing corporate events, but she got in touch after she realised she'd struggle to manage her wedding as well as a demanding day job. Their day was full of smiles and love, both between Cathy and Malcolm and their lovely guests, many of whom had flown over from the USA especially for the occasion.
Photographer for the day was the delightful Fiona Kelly, who, was not only great at getting the couple to relax in front of the camera, but was also incredibly professional and super friendly, whilst still being able to get the shots she needed. I would recommend Fiona to everyone! Thank you also to Fiona for letting me share her beautiful images.
Cathy prepared for her big day at a lovely Air BnB down the road from the Thames Rowing Club in Putney. And check out her beautiful St. Patrick dress from Angelica Bridal Islington.
Meanwhile, Malcolm prepared for the wedding at home, followed by a quick pint in a pub around the corner from the church to settle any last minute nerves.
The lovely ceremony was held at All Saints Church in Fulham, just over the bridge from the Rowing Club in Putney.
Milly the Labrador made herself known during the ceremony but her adorable appearances didn't stop there, she joined us at the Thames Rowing Club and was beautifully behaved. I didn't need to worry about the cake getting gobbled up at all!
The Thames provides such a beautiful backdrop for your couples portraiture. As a little boy Malcolm had dreamed of being a bus driver so he was very excited by the opportunity to have one at his wedding. The great guys from The London Bus Co. even let him sit in the drivers seat.
Cathy and Malcolm added so many finishing and personal touches to the Thames Rowing Club. My particular favourite was their table plan, constructed by yours truly (of course!). Malcolm's grandfather was a window cleaner and Malcolm had his old wooden ladders. With the ladder placed in sections I dressed the top with foliage and then used the cutest little heart clips to add their table plan cards and plenty of photos of the bride and groom through the years. Once guests were seated, we removed the table plan cards and guests were encouraged to write notes on card hearts and clip them on the ladder display so that Cathy and Malcolm could use them to create their guest book at a later date,
Floristry was provided by Flowers by Eve who did a stunning job of interpreting Cathy's brief.
The beautiful wedding cake and dessert table were created by Cathy's cousin Naomi and Malcolm's second cousin Kayleigh.
Guests pulled some moves on the dance floor to tunes provided by 
Kevin White
, who, by the way, is probably one of the nicest men I've ever met with such a passion for DJ'ing. Meanwhile, the Thames looks just as beautiful at night…
Our fantastic supplier partners for this wedding were:
Wedding Planning: Caroline Sian Weddings & Events
Church: All Saints Church Fulham
Reception Venue: Thames Rowing Cub
Photographer: Fiona Kelly
Catering: Fab Catering
Florist: Flowers by Eve
Wedding Dress: Angelica Bridal Islington (Designer: St. Patrick)
Grooms Suit: Hugo Boss
DJ: Kevin White
Transport: The London Bus Co.
Hair & Make-up: Kristina Gasperas
If you enjoyed this post and would like to discuss how a wedding planner could help you with your wedding please do get in touch.